EXISTING MEMBERS

Check your points balance and update your details.

MEMBER LOGIN

REGISTER A NEW CARD

To register, you'll first need a physical card, available in-store.

ADD YOUR DETAILS
Bracegirdle's Loyalty Card
One of our favourite parts of each day at Bracegirdle's is seeing our regular customers come through the door. We enjoy lots of weekly visitors, and even a good helping of familiar daily faces!
We are thrilled to introduce our loyalty card program, designed to reward our valued customers for their continued support and indulgence. As a member of our loyalty program, you'll earn points with every dollar you spend, bringing you one step closer to delightful discounts on your future visits. It's our way of expressing gratitude for choosing us as your favourite local café.
Whether you're craving a decadent chocolate treat, a perfectly brewed cup of coffee, or a delicious breakfast or lunch option, our loyalty program ensures that your support is always sweetly reciprocated. So, join us today and embark on a journey of delicious rewards, where every sip and every bite brings you closer to irresistible savings.
Earn 10 points for each $1 spent

Example: Your daily latte at $4.50 will earn you 45 points.

Redeem $1 off with every 100 points

A credit balance of 500 points is worth $5 in store, enough for a free latte!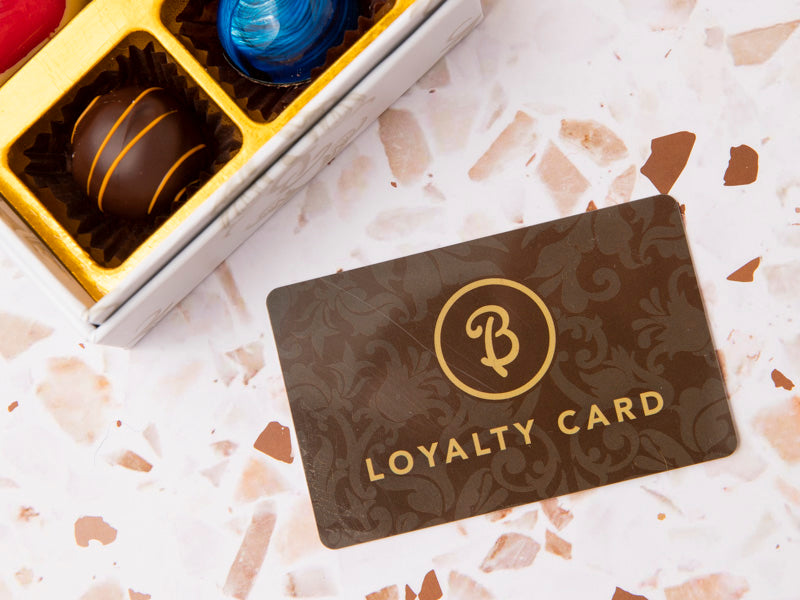 Register A New Card
To register, you'll first need a physical card, available in-store.
ADD YOUR DETAILS
Frequently Asked Questions
How do I join the Bracegirdle's Loyalty Program?

Simply collect a card from any of the Bracegirdles cafés, register your card online and begin collecting points immediately.

Where can I earn points?

You can earn points on each purchase in any of Bracegirdle's cafés. The Bracegirdles Loyalty Program is only valid within Bracegirdles cafés and cannot be used at pop-up stores or outdoor events.

How many points do I earn on a purchase?

You receive 10 points for each $1 you spend in any Bracegirdle's cafés. For example, if you spend $25.00 you will accrue 250 points.

How do I redeem my points?

You can redeem your points on any purchases made in any of the Bracegirdle's café. For example, if you have accumulated 500 points they are worth $5.00 to spend in any of the cafés on any menu item or retail purchase.

What happens if I lose my card?

You will need to collect a new card from your nearest Bracegirdle's café. Log into your account on this page using your registered email and password connected to your old card. Go to the 'Card Transfer' section, where you will enter the new Membership Number and Verification code on the card. All existing points and information will transfer onto the new card.