Bracegirdle's Corporate Gifts
The perfect local, handmade gift.

Treat your clients, colleagues, and staff to a luxurious and indulgent experience with Bracegirdle's range of chocolate corporate gifts. As Australia's most awarded chocolate maker, we pride ourselves on crafting handmade chocolates that are free from preservatives and made with exceptional talent and care by our in-house chocolatiers.

Our smaller size enables us to provide an agile and personalised service, ensuring that your gift is tailored to your specific needs. With our custom-design service, you can choose from printed packaging to custom molds that feature your branding, making your gift truly unique and memorable.
Custom Branded Chocolates
Edible Transfers

Add your logo to a selection of our products for maximum impact.
Custom Moulded Chocolate

We can design and produce custom moulds to incorporate your logo or brand elements, or replicate a product in chocolate form.
Whether you need individual branded chocolates for dinner functions or mini bars, or complete hampers to celebrate special occasions such as house settlements or employee milestones, we can design an option that fits your occasion and budget.

Contact our team today for a custom design and corporate package and discover the delightful benefits of gifting Bracegirdle's chocolate corporate gifts.

Email Kate on marketing@bracegirdles.com.au or call 08 8351 4570.

To help us find the best fit for your needs, please include:

approximate quantity required
approximate budget per unit
any relevant deadlines you're working towards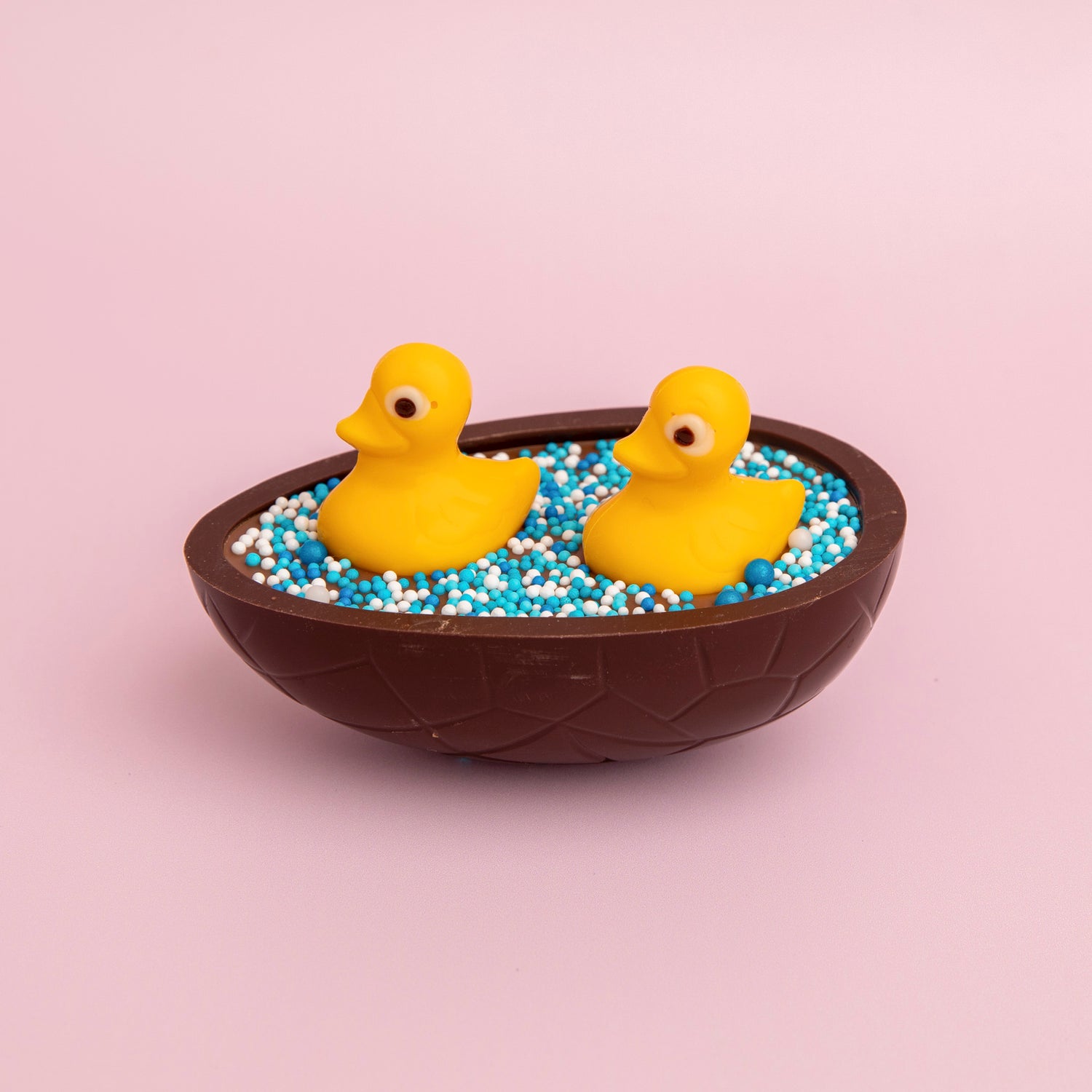 Easter Gift Example
"Unfreakingbelievable!!!! I've just received THE MOST adorable chocolate ducks that are seriously too cute to eat!  The packaging is perfect, right down to the custom coloured tissue paper! I assure you these ducks will be spreading a lot of joy during Easter."